Welcome to the British Shorthair cattery website!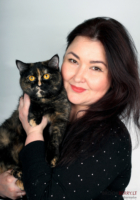 AdorableCat.LT is British Shorthair and Selkirk Rex cattery. Our cattery belongs to WCF system and to the Belamuro katės association. On 2013 and 2017 we won the best cattery prize. Also our adult male, kitten female and kitten male took 1 place. We are living in Vilnius – it is very beautiful, ancient city with its narrow and stone streets.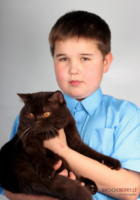 Our pets live with us and play with our children. They are our family members, so without it we can't imagine our life. Our male cat has its own room, where it has a date with our cattery ladies. Our pets are raised with love and care, so they have a wonderful character. On 2011 we have bought a new breed cat- Selkirk Rex. Selkirk Rex breeds very interesting, extraordinary intelligent, I would say exotic, cats couldn't leave us indifferent. Our goal is healthy, pretty and satisfied by the requirements cats breeding.We specialize in rare chocolate, cinamon, fawn colors. Our all kittens have pedigee, microchip, europass, and are dehelmintized.
It is forbiden to copy content and photos of our website.